About
Andrea Pharr began classical studies at age 6 with Rose Levine and won a scholarship to study with Walter Cook at the Conservatory of Kansas City (now the UMKC Conservatory). Since then, she has had a longstanding career entertaining diverse audiences in Kansas City.
Andrea developed her skills in the 1970s/80s by playing and touring with rock, folk, country, and blues bands. When playing six-nights-a-week was a standard, she had a steady gig at the Club Royal in Kansas City, then on the Missouri River Queen, a riverboat line from Kansas City to St. Louis. Andrea entertained at Fitzpatrick's (now The Majestic Steakhouse) with such noted musicians as Noble Samuels, Eddie Saunders, and Claude "Fiddler" Williams. A solo engagement followed at the Raphael Hotel. She performed October 2007 at the JCCC Jazz Series, at Johnson County Community College in Overland Park, KS.
Currently, Andrea continues to perform a wide variety of engagements with ensembles and as a solo artist.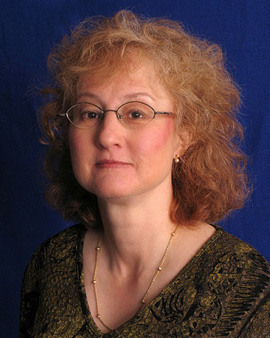 For booking information, contact:
Andrea Pharr
Recording
Don't Explain
Andrea Pharr's first CD "Don't Explain" is a varied offering of piano interpretations using composers as diverse as Michel Legrand, Burt Bacharach, and Billie Holiday. Recorded at Soundtrek Studios in Kansas City, the CD's 16 selections include jazz renditions of "My Funny Valentine," "Alfie," and "Round Midnight" as well as classically inspired versions of "You Must Believe in Spring" and "Try to Remember." Look for musical surprises, too – "Ashokan Farewell," "Pancho and Lefty," and the "Shalom Aleichem Medley." Andrea's style is rich in melody and marked by harmonic/rhythmic invention. Her stylistic appeal is memorably showcased on "Don't Explain."
This recording is now available for download at no charge.
Or to purchase a CD, contact:
Andrea Pharr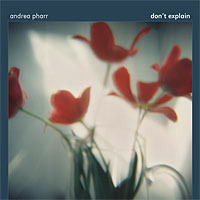 Samples
Full Track List
My Funny Valentine
Here's That Rainy Day
Ashokan Farewell / Try to Remember
Alfie
Don't Explain
Pancho and Lefty
American Tune / Still Crazy After All These Years
Shalom Aleichem Medley
Spring Can Really Hang You Up the Most / You Must Believe in Spring
The Nearness of You
Time Passes Slowly / Pleasures of the Harbor
But Beautiful / You Are Too Beautiful
The Fool on the Hill
Bewitched
A Time for Love
'Round Midnight