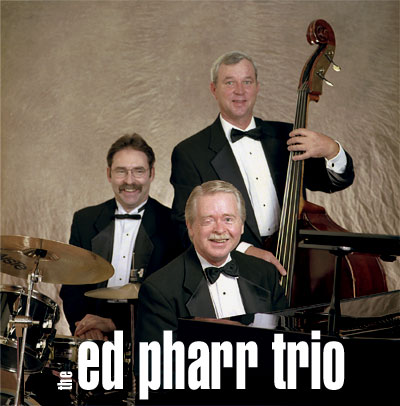 About
The Ed Pharr Trio has been working together since 1992. Known for their mix of upbeat standards and original jazz stylings the combo has entertained at area night clubs, country clubs, hotels, and for private parties. Audiences have consistently commented on the group's ability to tailor the music to the occasion. The trio is at home playing for wedding receptions, dance parties, banquets, concerts, and for background music.
For booking information, contact:

Recordings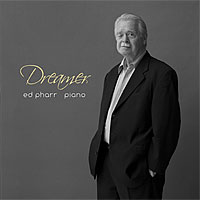 Dreamer
With his latest CD Dreamer, Ed incorporates stride and society jazz styles in 15 highly crafted arrangements with varied moods. Enjoy full-bodied renditions of jazz, popular, and Broadway favorites.
To purchase, contact:
Samples
Full Track List
Isn't It Romantic
Darn That Dream
I'll Never Be the Same
Sam
Dreamsville
Dream a Little Dream of Me
The Bad and the Beautiful / The Very thought of You
So Rare
Midnight Sun
Easy Living
Wrap Your Troubles in Dreams
Granados Theme / Remembering the Rain
Poor Butterfly
Day Dream
Ain't Misbehavin'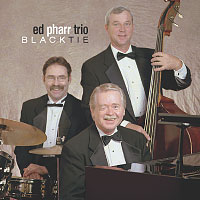 Black Tie
Enjoy the Kansas City trio's dressed-up versions of jazz standards, latin gems, and elegant ballads. Suited to all occasions.
To purchase, contact:
Samples
Full Track List
Body and Soul
Makin' Whoopee
Café Regio's
But Not for Me
Baby, Baby, All the Time
Know It All
I Wish I Knew
Dedicated to You
Brigas Nunca Mais
Alice in Wonderland
So Many Stars
I'm Beginning to See the Light
Moanin'
Agua De Beber
I'm Walkin'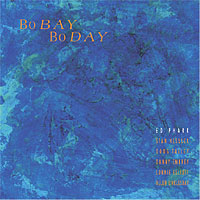 BoBAY BoDAY
The group's second venture augments the trio with K.C.'s best instrumentalists. Tight, listenable arrangements are the result.
To purchase, contact:
Samples
Full Track List
BoBay BoDay
Somewhere in the Night ("Naked City" Theme)
Dynaflo
When You Go Away
I Thought About You
Topsy
Pete Kelly's Blues
Tootie's Mayfair
Milton's Mood
Tierra del Fuego